FOR IMMEDIATE RELEASE: March 6, 2023

Quattro Development buys car wash site in Bradenton, FL
The 1.69 acre site with an 4,400 sf building is leased to Mammoth Car Wash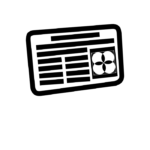 Oak Brook, IL: Quattro Development announced today the recent purchase of a commercial development site in Bradenton, FL. The 1.69 acre property is located at 4217 SR-64W. The 4,400 square foot building is leased to Mammoth Car Wash with an opening in Q1 2023.
According to Quattro Development's Mike Liyeos, "This is a unique acquisition for Quattro Development. Typically we buy properties for ground up construction or extensive renovations. This was a purchase for the purpose of deploying some capital in order to obtain long term cash flow. We like the tenant and the market. We think we'll do well with the property in the long term."
Traffic counts total over 50,000 vehicles per day on SR 64. Area retail includes Walgreens, Walmart, Home Depot, Costco, Starbucks, and Publix.
Chris Urban of NNN Pro Group was the buyer's agent on the transaction.
About Quattro Development: Quattro Development is a commercial properties developer based in Oak Brook, IL. Founded in 2006 by Michael Liyeos and Robert Walters, Quattro Development actively builds nationwide for retail, medical, restaurant, education, and service tenants. With a precision focus on finding the "Main & Main" location for every project and a dedication to client satisfaction, Quattro Development leads the industry as a premiere preferred developer. For more information, visit QuattroDevelopment.com.
Media Contact:
Matthew Liburd
Director of Strategic Projects 
Quattro Development
Email: matt@quattrodevelopment.com
(630) 596-6624
###